Does Social Media Affect Seo: How are search engines and social signals related?
Does Social Media Affect Seo
There are a variety of social signals that Google looks at when determining how to rank a website. The most important of these signals is your NAP- Name, Address, and Phone number. Google will use this information to ensure that all your contact details match across different platforms. They may also check social media profiles to verify the author's expertise, authoritativeness, and trustworthiness. However, it is still unclear whether or not social media signals are a direct ranking factor. What is clear, though, is that high-quality content from an authoritative site will rank better than content from a low-quality site.
There is a lot of speculation about how social media affect SEO. Some say that SEO social signals are the most important ranking factor, while others say they have no impact. The truth is that social media does help with SEO, but it's not as simple as having a lot of shares. Google uses data from Chrome to see how much traffic a website is getting and how often it is being visited. They also look at the number of shares on social media sites like Facebook and Twitter to determine whether or not a site should be ranked higher in search results. Bing takes a different approach; they use social shares to determine which content is worthy of ranking in search. In other words, if something has been shared a lot on SEO social media.
Social media profiles consistently rank among the top search results
A recent study showed that social media profiles consistently rank among the top search results. 92% of brands have a presence on at least one social media platform.
This is good news for businesses, as social media gives them an advantage, as it is often the front-and-center result for a branded keyword search. For example, if someone searches for "Best Western hotels," the first result will likely be Best Western's official website. However, if they click on the Facebook tab, they'll see that Facebook is in second place – which is true for most major brands.
Social media can also be a potential goldmine of positive reviews and bookings. TripAdvisor found that 59% of people said they're more likely to book a hotel after reading positive reviews on social media. And according to Twitter's research, 66% of users are more likely to purchase from a brand after following it on Twitter.
For social networks such as Twitter and Instagram, search by hashtags also works great! Just check the frequency of a hashtag before you post to ensure it's relevant to your content. Do not use general hashtag terms such as "lifestyle," "me," or "food." Instead, use specific hashtags that are relevant to your post.
Social signals, like Facebook likes and Tweets, are a way of driving traffic to online content. They show how people are engaging with your content and can help boost the number of followers an account has. The higher the number of posts, hashtags, and retweets an account have, the more engagement it will have on average. So make sure you're regularly tweeting and posting interesting content that your audience will love!
Google Analytics highlights social media as a significant traffic source
Google Analytics has long highlighted social media as a significant traffic source. In its latest update, social signals Google ranking factors have decided to treat social traffic as its entity. This indicates that the search engine giant values social signals highly and believes in its ability to engage users better than any other type of traffic.
Moreover, recent studies have shown that social shares are not the same as traditional link building. They carry much more weight when boosting your website's visibility and helping it rank higher in SERPs.
Therefore, if you're looking for ways to increase your website's visibility and attract new visitors, you should focus on increasing your social activity. Consistently publishing high-quality content can help you do just that!
Social media links serve as a traffic funnel
Using social media is a great way to share your content with a large audience. When you share something on social media site, it's exposed to all of your followers and their friends. This can result in more traffic and links back to your site. A social media profile can be seen as a funnel for traffic and links.
Brands that are active on social sites have the potential to build more backlinks passively or actively. For example, if you tweet out a link to one of your blog posts, other Twitter users might retweet it or like it. This exposes your digital marketing to even more people, leading to adding links to your site.
Social signals are also an opportunity to increase visibility and earn links. For example, if you post something on LinkedIn that gets shared by others, it will show up in the news feed of their followers. This can help you reach new audiences who may be interested in what you have to say. Additionally, if someone likes or shares one of your Facebook posts, their friends may see it and follow suit. As such, social media provides brands with many opportunities to get their content in front of new eyes and earn valuable links to their site.
Can you identify what is working for you on social platforms?
It's important to know what is working for you on social media. Do you have a separate landing page for your digital marketing? If not, you should create one. This separate landing page should be optimized for mobile users and attached with analytics tools. Also, make sure that the page is relevant to the advertisement or post that brought users there in the first place.
Moz has conducted study after study to gain insights into how search engines work and which factors help or hurt businesses' visibility in search engines. Social shares positively correlate with rankings; as the number of social shares increases, so does a site's ranking (as seen in the graph below). Because of this correlation, SEO professionals often use social signals as an additional tactic, along with backlinks and page authority.
What are the social signals that Google looks at?
There is no definitive answer to this question. However, some experts believe that Google looks at a variety of social signals, including:
How often a website is mentioned on social media sites.
The number of people who share or like content from your website on social media sites.
The Authority of the websites that are mentioning your website on social media.
How do you know Google used social signals as ranking factors in the past?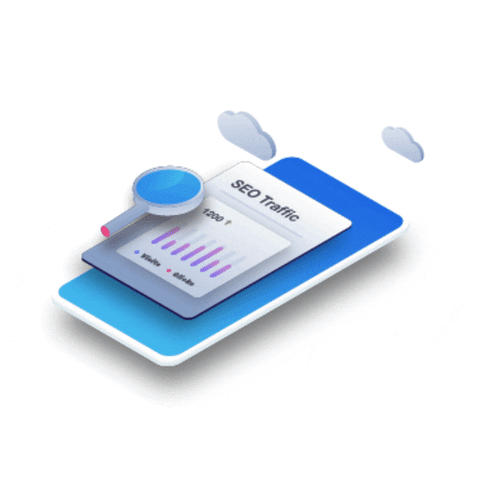 There is no definitive answer to this question, but there are a few ways to infer that Google has used social signals as ranking factors in the past:
Google typically only uses your NAP (name, address, and phone number) as a way to verify the legitimacy of your business. However, if you have links on other social media profiles, such as Facebook and Twitter, then Google is more likely to consider a website or email address.
E-A-T (Expertise, Authority, Trustworthiness) means that digital marketing from a trustworthy author will rank better than content without these signals. A recent study by Stone Temple Consulting found that "pages with high levels of social engagement ( Shares , Likes and Comments ) significantly outranked those with low levels."
Some SEOs have said that Google's algorithm does not necessarily consider social shares; however, Matt Cutts – former head of Google's webspam team – has said that Bing does use social signals in its ranking factors. Gary Illyes, the current Webmaster Trends Analyst at Google, said, "Bing uses socially derived data to determine whether or not a site might be authoritative."
Since Bing uses social signals differently than Google, it's difficult to say unequivocally whether or not Google uses them as a ranking factor. However, the evidence seems to suggest that they do.
How do social signals impact your search ranking?
There are a variety of ways that social signals can impact your search engine ranking. Different search engines weigh different elements of social media signals when determining how to rank your website. It's important to note that social signals do not directly impact ranking, but they may help the ranking process well. Google and Bing have a system in place where social media signals are factored into their ranking algorithm. Google is notoriously tight-lipped on how social signals affect its rankings, but in general, it's seen as a positive factor.
It is no secret that social media has been a hot topic for years. And with good reason – studies have shown that the correlation between social signals and rankings is quite strong. In other words, if you want your website to rank higher in organic search results, you need to have a strong social media presence.
You can boost your content performance
Sharing content on a social media channel can be a huge boost to search ranking. The more people visit and engage with your website, the better your search rankings. Content quality is key; research your audience and follow SEO best practices to succeed.
SEO is a process that focuses on the user experience rather than just the content itself. When social channel is involved, your website should be intuitive and easy to navigate on all devices. Social media marketing is just one part of your content marketing strategy; you should know which channels your leads and customers use to consume content so you can better use social media content marketing for them. Social media is also an effective way to get user engagement, boosting search rankings.
There are more opportunities to gain backlinks
One of the most important aspects of SEO is backlinking. The more high-quality links you have coming into your site, your ranking will be better. And fortunately, there are more opportunities than ever to get those valuable links.
The first place to start is to use social media shares. Posting interesting and engaging content marketing on sites like Twitter, LinkedIn, and Facebook ads can help you attract links from other sources. A post on social media marketing is typically among the highest-performing posts.
Original research often represents a primary source that hasn't been linked elsewhere. If you can produce something new and original, others will likely link to it. Infographics and original reports are always safe bets for getting social signals and backlinks.
Another great way to get links is through guest posting. By writing for authoritative publications in your industry, you can reach a larger audience and attract quality links to your site. Sprout Social helps you improve your social signals to rank higher in search engines and get ahead of the competition.
Social profiles can rank for search terms
Social media marketing and search ranking are deeply intertwined. Social signals may be a deciding factor in searchers' search results. That's why it's important to have a strong social network presence.
A social platform can be valuable for search engines. For example, if you have a branded Twitter account, your website will rank higher when people search for your company on Twitter. Additionally, many people search for brands on social accounts and want a different view of your business than your website alone, providing additional information. As such, social profiles can rank for search terms in addition to your website.
It is a strategy that can help you create more visibility with your business and provide an incentive for someone to buy into it. When people see that you're actively engaged on social media, they're more likely to visit your website and potentially make a purchase from you. Social media engagement is important for finding information online – so make sure yours looks good!
You'll bring more traffic to your website
You should be active on social media to bring in more traffic that your website can't pull in by itself. Social media can help attract visitors to your website sooner than search engines. You don't need to wait for social SEO to start working, and there's no harm in using social media as a way to bring traffic.
Good social profiles build trust
When it comes to social media, the goal is to build trust with customers. They have an overwhelming number of options available and are hesitant to engage with businesses that aren't reliable and trustworthy. This is where your social media profiles come in handy. Make sure your Facebook page has social media activity related to your industry and pages for contact information, etc. You can easily humanize your brand with social media and track engagement with your audience. Social signals are crucial to your search ranking success; they often rank on page one in branded search results. So make sure you're using all the right tools to increase visibility and drive more traffic!
How to optimize your social profiles for SEO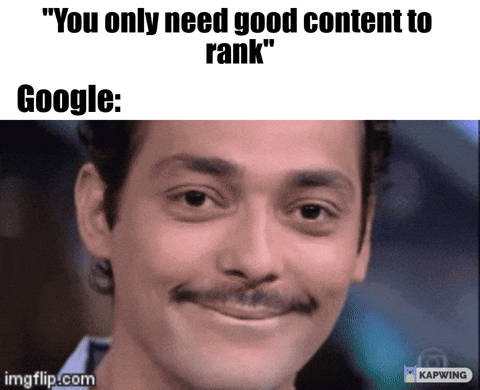 SEO effort is more than just cramming in keywords. To be successful, you need to consider all aspects of local SEO strategy- including social media optimization. While overhauling your social media profiles may not be necessary, following some basic steps can help improve your social media SEO ranking. And while social signals are not the only factor that search engines take into account when ranking websites, they are still an important part of the overall equation and should not be ignored.
Fill out your social profiles with as many details as possible
The more real estate you can fill, the better. The more information you include in your social media profiles, the easier it will be for people to find you online. Make sure to fill out all of the details, including:
Your name
Your job title or area of expertise
A brief bio
Links to your website and other social media profiles
Add keywords that describe what you do and where you work. This will help make it easier for people to find your profile pages. You can also add links to a relevant blog post or article on your site and images or videos.
Integrate keywords into your profile(s) and posts
You may be wondering how to optimize your social media post for a social media SEO strategy. It is important to incorporate keywords into posts that can be found on social media. However, you don't need to overthink it too much; just be aware of them!
The more text you have on your profile, the better optimized it is. You can use platform-specific examples to show how search engines like Google ad or Bing view your social media content and what keywords they might find relevant for SEO strategy.
Make sure your social profiles are public so search engines can index them. Another way to ensure your posts are indexed is by linking directly to Instagram posts from other channels, such as blog posts or paid ads.
For Instagram posts to be indexed by search engines, they must be linked to other channels. Make sure the link points directly to your post on Instagram!
Do keyword research on hashtags before using them in your posts. Hashtags can help index and increase engagement on social media platforms like Instagram.
Finally, consider running contests to gain followers and engagement without spending too much money. Find influencers who are not on a large following but have engagement rates (as indicated by likes and comments). Share your blog posts, articles, and other content with influencers in your niche. Partner up with an influencer on social media to help promote you.
Point links back to your site
To optimize your social media profiles for SEO, it's important to ensure that your links are included in posts. This will help to direct traffic back to your site and increase the chances of social media users clicking through.
Additionally, you should track the number of clicks on your links and determine how people behave when they arrive on site. If they leave immediately, there may be something wrong with the page design or content. However, if they stay on the site for a while, that's a good sign that you're doing something right!
Sharing content across platforms is a good way to increase your target audience – but only if the content is high quality and relevant. Most society today relies on social media to get their daily dose of information, entertainment, and social interaction. So optimizing your social profiles for SEO is essential to growing your online presence and driving traffic to your site.
Finally, remember that linking back to the original post can lead to greater visibility across social media platforms. This means that users who see your post elsewhere may click through to find out more about what you have shared.
Share on-site content and encourage others to do the same
One of the most effective ways to get shares is through B2B social media, which helps drive traffic and links for SEO purposes. The team at G2 does a great job of encouraging colleagues and coworkers to share content to build buzz for their company.
G2 Track is a tool that helps you forecast your SaaS budget for the year. The tool aims to help predict trends, both from your competitors and market shifts.
Followers in search engines: Follow by similar pages, not just the same keywords. Share content to your LinkedIn and Twitter profiles for more organic shares of your posts – this will also help boost your social media SEO ranking!
Publish content that's worthy of backlinks
One of the most important aspects of SEO is publishing content worthy of being backlinked. When another website links to your content, it tells Google that your site has valuable information. This can result in a higher ranking signal on search engine results pages (SERPs).
There are a few things you can do to increase the chances of getting backlinks:
Infographics are high high-performing social media posts. They are presented as "breaking news" and easy to digest.
Original research is a primary source that hasn't been linked elsewhere, making it an effective way to optimize your social profiles for SEO.
Sharing your content on social media increases the chances for backlinks.
Backlink velocity is a huge part of SEO. For your site's rank to continue increasing, you need to publish new and relevant content consistently.
Your content should be beneficial to users before it gets ranked higher in search engines. Content with spelling mistakes or poor grammar may not be cut. However, if it provides real value, users will likely share it on their own accord – which will help improve its rank over time.
It's important to start building your following on social by linking back to others' posts with value in mind. When you share other people's content, include a thoughtful comment or question that will encourage users to engage with your post.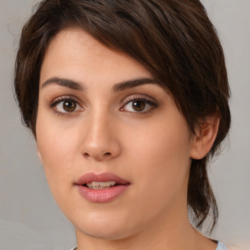 Latest posts by Harley Carr
(see all)